Management: After years' development, TOTEN gradually achieves high-level management and operation in scientific work flow, and maintains the balanced development of scale, operational effectiveness and operational capacity-building.

Our company including professional marketing, technology, stock, production and QC takes part in the customer's project from end to end. It makes sure the technical communication, sample setup, quality standard and delivery time to be solved promptly and correctly.

TOTEN Co. is dedicating to building reliable and close cooperation relationships with its main suppliers, which wins priority to TOTEN with fast, high quality, low cost supplying chain compared to other manufacturers.

R&D Team: There are more than 20 experienced, specialized and innovative engineers in the cabinet & enclosure field to serve you from drawing to mass production. They are focusing on improving and developing the products to meeting the market¡¯s and clients¡¯ demands.

Quality Control:
To ensure the quality and the manufacturing capacity of our products, TOTEN has invested heavily to import advanced manufacturing equipment abroad: 5 Germany TRUMPF high-speed hydraulic turret punch presses, 1 Japan AMADA hydraulic turret punch presses, 2 Germany TRUMPF laser cutter, 33 press brakes, 4 spraying painting lines and 50 common punch presses.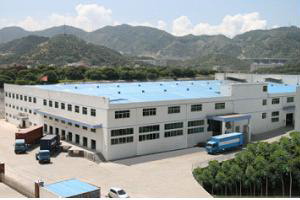 The panorama of factory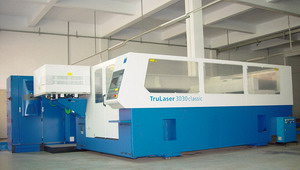 Tru Laser 3030 classic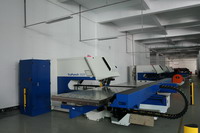 Hydraulic Turret Punch Presses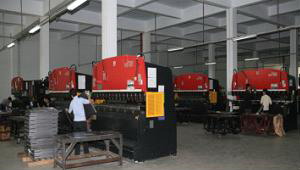 Press Brakes

Quality system:
TOTEN runs under ISO9001:2000 certification. We have passed the strict test, and gotten the certification of SGS for years.

Process control: our QA/QC department performs strict quality control on all purchasing material, spare parts and throughout our entire production process to ensure the high quality of every cabinet. There are more than 40 QC engineers in our QC department.

Inspect device: TOTEN cabinet owns high quality under a series of tests by testing apparatus, including UX-300 energy X-ray spectrum instrument (RoHS testing instrument), salt-fog cauterization test machine, coat thickness test machine, electronic chromatism machine and marble detection flat-roof machine.

Skillful staffs: All the staffs are trained by scientific and completed courses. They have rich craftsmanship knowledge and a strong sense of quality and self-inspection.

"No Defect on Products, No Claim from Customers" is the goal we pursue. We will continue following international standards to provide customers with satisfied products. All above guarantee the high quantity of our products.
¡¡
---
TOTEN CO.
http://www.toten.com.cn
E-mail:
sales@toten.com.cn

Add:B3 Bldg,Tantou West Industrial Park,Songgang Town, Bao'an
District, Shenzhen, China.
Add£ºEast Block, 12th floor, Hanggang Business Building, Shennan Rd, Futian District,Shenzhen, China.
© 2009 Toten Co.All Rights Reserved